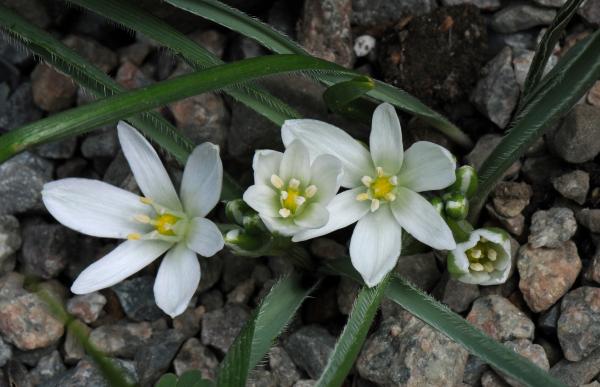 Description and General Information:
Ornithogalum fimbriatum is a bulbous species native to dry areas of the Balkans and Turkey. Plants produce a flat rosette of narrow green leaves with distinct ciliate margins. The flowers arise from the center of the rosette, on stems 10-15 cm tall. The white flowers with a green striped reverse, 2-3 cm in diameter, are produced in a dense raceme.
Cultivation:
Any well-drained site in full sun; keep dry in summer. Hardy to zone 5.
Blooming season:
Mid to late spring
Propagation:
Seed, division
Seed:
Sow seeds in autumn and leave outside for ther winter.
Division:
Well established clumps may be dug once dormant and separated into individual bulbs.
Cuttings:
N/A