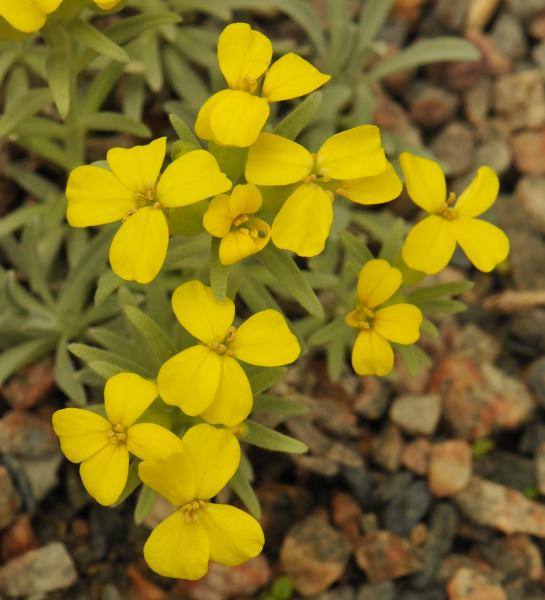 Description and General Information:
This mustard relative forms a low 10 cm high mat with narrow, grey-green foliage and nearly stemless yellow flowers. After it blooms, plants produce decorative swollen seed capsules. It is endemic to Croatia, growing on the limestone Kapela and Velebit mountain ranges. It is considered Croatia's iconic plant.
Blooming Season:
April in milder regions to June in colder.
Cultivation:
A wonderful trough or crevice garden subject, this alpine requires full sun and well-drained, gritty soil on the alkaline side. It is reasonably drought-tolerant.
Propagation:
Easy from seed
Division:
N/A
Cuttings:
N/A
Seeds:
Sow seeds at 20 C; germination should occur within 3-4 weeks.