I had the pleasure of a geology field trip to Utah last week and thought you might enjoy seeing some of the wonderful plants and desert mountain scenery from the various sites we stopped at.
Scenery near the old coal-mining town of Helper, SE of Salt Lake City: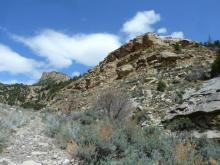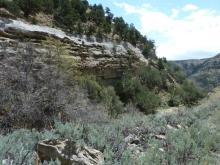 I haven't ID'd many of the plants yet so please speak up if you know what they are. The first appears to be an Astragalus/Oxtropis and the second looks like Cymopteris sp.... that's as far as I've gotten!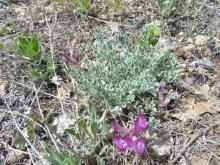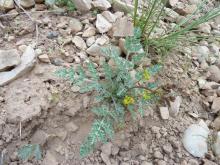 Sagebrush (Artemisia tridentata) was very common: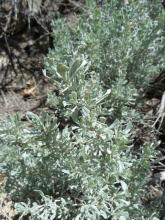 Physaria sp. on an eroded sunny bank: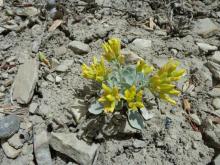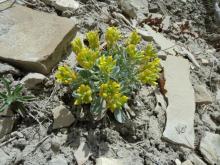 Ephedra viridis, Mormon tea, was very common too; this individual shows a golden-foliaged sport: