I don't see a way to unlock the locked topic.
You say, "edit" first, Mark, but I am still not seeing any unlocking otion...?
There is an additional oddity.
I have an edit button for your first message in the locked topic, but not your second.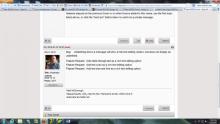 I thought maybe it was because the second message was marked "new", so I refreshed. But still no edit button for the second message.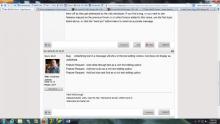 Comments
---
Sorry Rick, I didn't really explain clearly enough. Go to the first message in the topic, select Edit, then scroll down to the bottom and there is a Revision Information block and some settings. If you can't see that block, maybe it will only show for the original author, but if you can see that block, click on Comment Settings, if it is set to be "Closed" then it is locked, if it is set to "Open" unlocked. If you make the setting change to open it, then add a new comment to the topic, then go back to the first message > Edit > and close the comments.
There is a third setting called "Hidden", might be useful to decomission older FAQ type messages that no longer apply.
Back out to the garden to battle weeds and mosquitos.
Mark
---