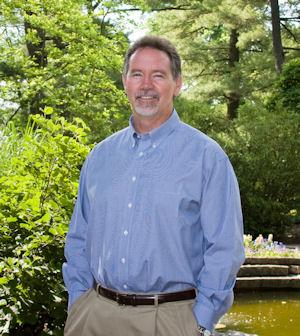 We are very pleased that James Locklear has agreed to be part of the Speakers Tour and present programs to the Western Chapters the first 3 weeks of March 2013.
Jim has had a love of plants since childhood, and has been fortunate to work in the field of public horticulture for most of his career. Formerly director of the Dyck Arboretum of the Plains in Kansas and the Nebraska Statewide Arboretum, he is currently Director of Conservation for Lauritzen Gardens in Omaha, Nebraska.
Jim has worked with plants in the wild and in the garden. He received a B.S. in biology from the University of Central Missouri and M.S. in plant and soil science from Southern Illinois University at Carbondale. As a botanist, he has conducted field studies of imperiled plants for the U.S. Fish and Wildlife Service and The Nature Conservancy and has published papers on taxonomy and nomenclature in the genus Phlox. As a horticulturist, he has introduced several Great Plains native wildflowers into the nursery trade.
Jim has published articles in gardening and nature magazines including American Gardener, American Nurseryman, Fine Gardening, Horticulture, NEBRASKAland and Wyoming Wildlife. He contributed two chapters to Rock Garden Plants of North America (Timber Press 1996). His first book, Phlox: A Natural History and Gardener's Guide (Timber Press 2011), is the result of 15 years of research and writing that took Jim all across America to study Phlox species in their natural habitats. Jim's Phlox book was funded, in part, by NARGS's Norman Singer Endowment Grants.
Topics:
The View from Phlox Mountain
Phlox is a genus of 60 species that includes many of America's most beloved wildflowers, and has yielded plants that are cultivated by gardeners around the world. This illustrated presentation will explore the ecology of these beautiful plants and the remarkable wild places in which they occur all across America.
Naming and Taming the Flame
Flowers the color of glowing flame" is the meaning behind the Linnaean name Phlox. The botanical and horticultural history of the genus Phlox stretches over three centuries and is rich in adventure and colorful personalities. This illustrated presentation will examine the stream of characters engaged in discovering, describing, and bringing the flame into cultivation.
Jewels of the Plains Rediscovered
Claude Barr's 1983 classic, Jewels of the Plains, opened the eyes of gardeners around the world to the beauty and horticultural attributes of the flora of the Great Plains. This illustrated presentation will take the audience on a journey across the prairies and plains of America to rediscover the garden-worthy plants that won Barr's affection.