THE NARGS SEED EXCHANGE WILL PROCEED WITH SOME EXTRA SAFETY PRECAUTIONS IN PLACE. 
NOW IS THE TIME TO COLLECT AND CLEAN SEED AS THEY RIPEN FOR THE 2020-2021 NARGS SEED EXCHANGE. 
Donation instructions, forms and permit/labels (for members outside the USA) will be in the Summer issue of the Rock Garden Quarterly which is mailed out the end of June. You can also read the instructions and print out the donation form on the Seed Donation Instructions page. For members outside the USA - If you need the permit/labels required to send seeds into the USA contact Laura Serowicz immediately. 
Check out the Seed Exchange Helpful Links page for website and article links on Seed Collecting & Cleaning, Seed Identification, as well as Germination. 
The NARGS Seed Exchange is dependent on the generosity of all our members who donate seed from desirable plants. Keep the diverse range of plants you grow in active cultivation by collecting and sharing seed with other members through the Seed Exchange. The Seed Exchange is only as good as the seed that is sent in, so please donate seed!
The 2019-2020 Seed Exchange is CLOSED and the leftover seed was distributed to the chapters who requested seed - check with your local chapter to see if seed is still available. 
IMPORTANT: The European Commission recently issued a regulation stating that a phytosanitary certificate must accompany all shipments of seed entering any country within the European Union (including the UK). This is in addition to the phyto already required for seeds entering Japan.
Members residing in EU countries and Japan will be able to place orders in the Main Distribution that starts in December (no Surplus round orders will be allowed). NARGS will provide the necessary phyto and send the orders to a consignee in each country.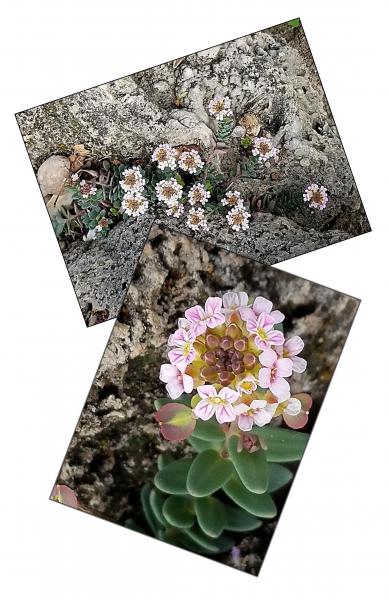 Many thanks to the seed donors for all the wonderful seeds they sent in; to the seed packagers who are sorting all the seeds into individual packets in December; to the Watnong chapter volunteers who filled the Main Round seed orders in January; and to the Wisconsin-Illinois chapter volunteers who handled the Surplus Round in March.
You can view previous year's lists on Past Years Seed Lists page. 
If you have any questions/comments regarding the Seed Exchange send a message to Seed Exchange Director and/or Intake Manager using this contact(link sends e-mail)link.