Now is the time to send in the seed you have collected and cleaned for the 2019-2020 Seed Exchange.
Instructions (and permits for non-US members) were sent with the Spring issue of the Rock Garden Quarterly.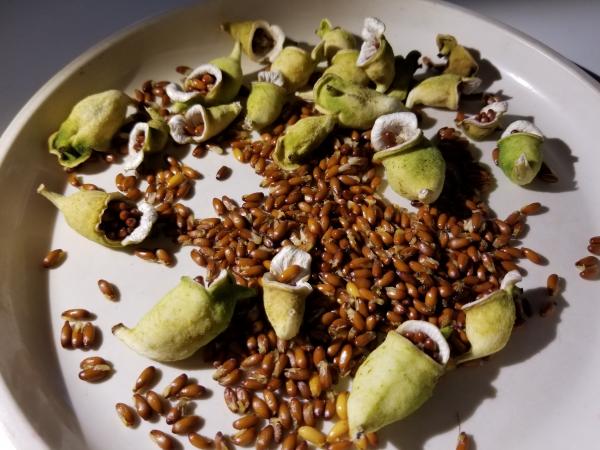 Many thanks to the seed donors for all the wonderful seeds they are sending in; to the seed packagers who will be sorting all the seeds into individual packets in December; to the Watnong chapter volunteers who will again be filling the Main Round seed orders in January; and to the Wisconsin-Illinois chapter volunteers who will again be handling the Surplus Round in March.
NARGS will provide the necessary phytosanitary certificates for seeds entering Japan. All members in Japan may order seeds in the Main Distribution, but not from the surplus list.
Check out the new Seed Exchange Helpful Links page for website and article links to Seed Collecting & Cleaning, Identification and Germination guides. 
You can view previous year's lists on Past Years Seed Lists page. 
If you have any questions/comments regarding the Seed Exchange send a message to Seed Exchange Director and/or Intake Manager using this contact(link sends e-mail)link.