NARGS 2019 Nominations for On-Line Election to Board of Directors: April 9 - 22, 2019
Asssembled by the NARGS Nominating Committee, consisting of Marianne Kuchel, chair; Mike Bone, Judith Brown, Thelma Hewitt, Brendan Kenney, Jane McGary, Sarah Strickler, and Bobby Ward
Nominated for President: Elisabeth Zander (Connecticut): "Back in the mid-80s, Michael Dodge invited me to a plant sale of the Connecticut Chapter of ARGS if I would help set up tables. Of course, I did... and so joined ARGS. With the likes of Linc Foster, Dick Redfield, Norman Singer and Geoffrey Charlesworth pointing out my "must-have" plants, who could resist. Since then, I have served as Editor for the Berkshire Chapter Newsletter, NARGS Seed Exchange Director, several offices of the Berkshire Chapter, past Secretary for NARGS, and currently, the nargs.org webmaster. Along with my husband Rod, I build crevice gardens and fill them with seeds grown from various seed exchanges." [Elisabeth is currently co-coordinating the Traveling Speakers Program for NARGS, and she and Rod received the Linc and Timmy Foster Millstream Garden Award in 2018 "for creating a superior garden."]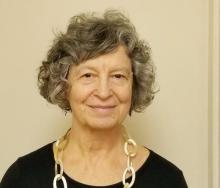 Nominated for Vice President: Panayoti Kelaidis (Colorado): "My love of rock gardening goes back to my childhood in the 1950s, growing up in Boulder under the shadow of the Rockies, inspired by Paul Maslin's rock garden masterpiece garden a few blocks away, and helping my brother-in-law build my first garden at my parent's house when I was barely 10 years old. Fast forward more than a half century--I have not only helped create the Rock Alpine Garden at Denver Botanic Gardens, but have spoken at most NARGS chapters repeatedly, and visited dozens of rock gardens around the globe expanding my understanding of the art. "My vision for NARGS is for us to pave the way for the Millennial generation to come aboard and eventually take the help and move our society onto a much wider scope and really pave the way for rock gardens and rock plants in every home and garden." [Panayoti is currently serving on the NARGS board as Director-at-Large, is chair of the Awards Committee, and is co-coordinator of the NARGS Traveling Speakers Program.]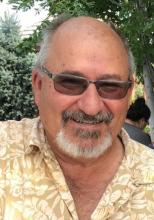 Nominated for Treasurer: Jeffrey Hurtig (Ontario): Jeff is a retired anesthesiologist and intensive care physician with dual U.S./Canada citizenship. Jeff has an MBA and was an executive in licensing, mergers, and acquisitions; he hopes to bring these skills in accounting and financing to NARGS to look for growth opportunities. He is keen to attract new, young members to NARGS using social media platforms and informal communications as leverage. His horticultural passion is growing alpine plants in troughs on his condominium balcony and wants to promote using troughs to retirees and young people. [Jeff previously lived in Connecticut, where he was treasurer of the Berkshire Chapter of NARGS; he is currently co-chair of the Ottawa Valley Chapter and has served on NARGS's By-Laws Committee.]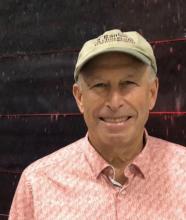 Nominated for Recording Secretary: Joyce Hemingson (Connecticut): "The Berkshire Chapter introduced me to rock gardening, when Norman Singer and Geoffrey Charlesworth hosted legendary plant sales at their home as chapter fundraisers. In 1989, I joined the American Rock Garden Society, now NARGS, and have enjoyed meeting other members at study weekends and annual events since then. I worked as a computer programmer and systems analyst and left to get an additional degree in pollination botany. I've served as recording secretary of NARGS since 2017, taking minutes at the Raleigh and Newfoundland AGM meetings, organizing the annual online voting for officers or directors, and recording online meetings." [Joyce is the chair of the Berkshire Chapter and is currently completing a two-year term as NARGS recording secretary; she is eligible to be elected for another two-year term.]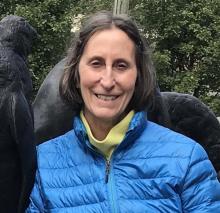 Nominated for Director: Cyndy Cromwell (North Carolina): "Horticulture has always been an important part of my life. Seven years ago, I went from caring for extensive mixed borders in Connecticut, to learning how to garden in the sometimes-challenging conditions of the U.S. Southeast. Crevice rock gardening is now my main interest in the home garden. The Piedmont Chapter has been a wonderful resource, allowing me the opportunity to learn from wonderful speakers from all over the world, as well as knowledgeable fellow members. The NARGS travel program has allowed me to botanize in amazing locations with some of the world's best plant people. NARGS is truly an outstanding horticultural organization, and I would be honored to serve as a Board member." [Cyndy served on the planning committee for the NARGS Annual Meeting hosted by the Piedmont Chapter in November 2018 and is currently a member of the Piedmont Chapter board.]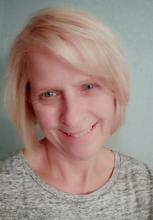 Nominated for Director: Brendan Kenney (New York): Brendan joined NARGS in 1995 at the age of 37 after meeting enthusiastic NARGS member Steve Whitesell online the previous year. He understands the importance of embracing new technology in moving forward in a changing world as he founded a non-profit in a community garden in the East Village in Manhattan in the 1990's which became a NYC Park. A brownstone rock garden with the generous donation of many plants from Bob Bartalomei, rock garden curator at NYBG, was constructed there as well as a hardy cactus garden. He has been the Manhattan Chapter Chair for three years and has worked with other NARGS Chapters in coordinating the annual Tri-State meeting. Brendan deeply appreciates the knowledge and experience of NARGS members (present and past) and the value of chapters working together.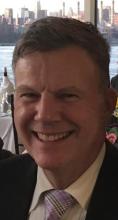 Nominated for Director: Rosemary Monahan (Massachusetts): She recently retired after 31 years of working for the U.S. Environmental Protection Agency. Rosemary now has more time to work in her one-acre garden (which includes a 'sort of' rock garden) and also to help local conservation organizations with plant surveys. A long-time member of the New England chapter, she has served as chapter chair and secretary, and chair of the hard-working team that put together the 2010 Winter Study Weekend in Devens, Massachusetts. Rosemary wants to help NARGS continue to be the pre-eminent horticultural organization in the country and to grow its membership.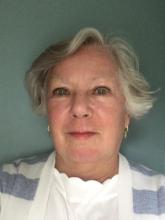 Nominated for Director: Gerald "Jerry" Rifkin (Pennsylvania): Jerry is a retired orthodontist with a lifelong interest in horticulture, especially in propagating plants from cuttings and growing them from seeds. His plant interests include dionysias, saxifrages, primulas, and daphnes. He was attracted to rock gardening and NARGS at the Philadelphia Flower Show (PFS) in 2008 and he is now the Delaware Valley Chapter's (DVC) coordinator for award-winning exhibits at the PFS. He is DVC's chapter treasurer and co-chair of the "Rooted in Diversity" study weekend in May 2019. He was the recipient of the NARGS Award for Service in 2018. Jerry is thorough, organized, and thoughtful with good ideas that he follows up on.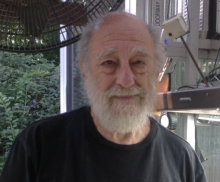 Relegate to the Archive
0