The NARGS Book Service offers these NARGS publications: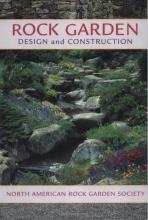 Rock Garden Design and Construction (Jane McGary, ed.) (hard cover)
Contains 36 chapters by rock garden experts on Design Principals and Materials, Types of Rock Gardens, Structures and Containers, Regional Styles and Techniques, and Visiting Public Rock Gardens throughout North America.
Out of print
A Rock Garden Handbook for Beginners (Jack Ferreri, ed.) (soft cover, 87 pages)
Contents:
Rock and Alpine Gardens, T. H. Everett
A New Garden: Starting from Scratch, Gwen Kelaidis
Do As I Say—Not As I Do: Eighteen Commandments for a Rock Garden, G K. Fenderson
Construction of a Rock Garden, Karl H. Grieshaber
Secrets of the Scree, Eva Gallagher
Rock Gardening on Level Land: One Solution: the Plant Box, Mamie Flook
Building Stone Walls, Ellie Spingarn
Gardening in Sand Beds, Michael Slater
Gardening in Shade: A Technique Worth Trying, Jim McClements
The First One Hundred: Recommended Plants for Beginners, Geoffrey Charlesworth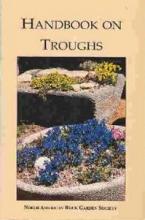 Handbook on Troughs (Joyce Fingerut, Gwen Kelaidis, eds.) (soft cover, 76 pages)
Joyce Fingerut and Gwen Kelaidis have edited the definitive handbook of using troughs in the garden for rock and alpine plants. It is a collection of the best articles on trough gardening from the Bulletin of the American Rock Garden Society, now the North American Rock Garden Society. Included is a chapter on hypertufa trough construction with photographs and two chapters on recommended plants that adapt well to troughs. The right soil mixture for troughs is discussed and care and maintaining them is also included as a separate chapter. Gwen Kelaidis writes that "A trough is a garden unto itself, a landscape and plant community on its own."
Out of Print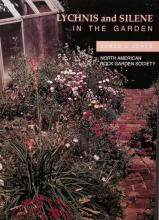 Lychnis and Silene in the Garden (James L. Jones) (soft cover, 84 pages)
The two genera comprise over 500 species and James Jones's booklet explores in depth this varied group of plants, including numerous color photos. Their garden possibilities appear to be untapped, yet present a remarkable range of uses from poolside, to the woodland border, the rock garden, and alpine house. Just about everyone is sure to have a spot for one or more of these plants.
It is a rare garden that does not have a catchfly or two, the common name applied to the two genera. At the very least Lychnis coronaria, glowing purple or buff white, will maintain a foothold and the equally white pink flowers of Silene armeria are likely to be seen. This booklet explores in depth this varied group of plants and you will see what you have been missing if you've overlooked these garden-worthy plants.
NARGS BOOKS

DAVE COLLURA

13600 W GRAHAM ST

NEW BERLIN, WI 53151-2572
Email: nargsbooks AT gmail.com
Handbook on Troughs: $7 each or 10 copies: $44
Rock Garden Design & Construction: $20 each
Lewisias (by Roy Davidson): $10 each
Prices include shipping charges.
Mail check payabe to NARGS to Dave Collura
Or email: nargs AT nc.rr.com on how to pay on line