Primrose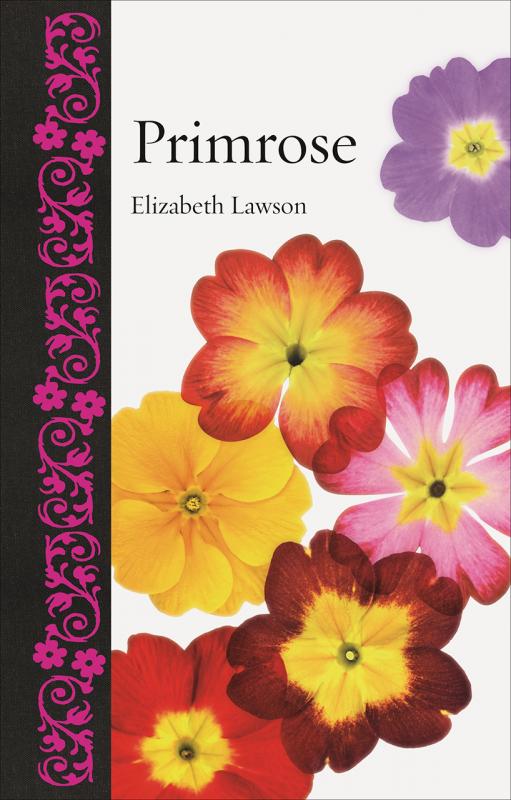 Primrose by Elizabeth Lawson
Reaktion Books, London, 2019. 256 pp., 115 color illustrations
$27.00, $16.87 Amazon.
Lawson's book is graced with over 100 other splendidly reproduced illustrations: botanical paintings of individual plants, photographs, herbarium sheets, electron micrographs, handwritten letters with line drawings, portraits of primrose breeders and historians, and posters from popular culture incorporating the flower. Around and among these visual delights are striking condensations of history and biography.
Did you know that herbals were succeeded by florilegia; do you remember that sketching was followed by painting by engraving by computer imaging? 17th century weavers often grew gold-laced polyanthus and other flowers for sale. 18th century illustrator Elizabeth Blackwell spent two years at the Chelsea Physic Garden drawing 500 plants recently arrived from the Americas, then engraved, hand-colored, and marketed A Curious Herbal in order to ransom a feckless husband from debtor's prison. The project turned out well, though the fate of the feckless man did not.
In Lawson's book we also get notes on the primrose from Dorothy Wordsworth's journal (occasionally sourced, I might add, for poetic lines by her brother William). For nature writing, I place poet John Clare near the pinnacle, and my eyes misted over upon finding his "crimped and curdled leaf" of the cowslip embedded in a discussion of their vernation being revolute—and then noticing the words of this literarily botanical paragraph run below a reproduction of Cicely Mary Barker's eponymous flower fairy!
That moving combination is actually one tiny bit from a chapter devoted to molecular genetics, a chapter that covers 30 years of Charles Darwin's research on pin-and-thrum (a terminology originating with the aforementioned 17th century florist weavers) on Britain's common primrose, cowslip, and oxlip. But here as elsewhere, Lawson displays no dichotomy between science and letters, nor chronological or spatial separation between people of different centuries and countries who pursue a common interest. All chapters are topically holistic—chapters on explorers and adventurers, on hybridizers from the Wynne sisters through and beyond Barnhaven, on 400 years of auricula (ah! the stunning "farina" photographs), on the Japanese sieboldii and Chinese counterpart, sinensis, on the primrose in prose and poetry, in fairy tales and politics, in health and cooking.
Authorial joy permeates our richly illustrated verbal travels from Scotland to Turkey to Tibet to the one South American primrose. This labor of love includes a comprehensive index, a list of associations and websites, an excellent bibliography, 20 pages of references, and a superb timeline which notes that 25 million years ago "Primula solidifies its genetics in the eastern Sino-Himalayas" and then begins with Pliny the Elder (he who became fertile soil beneath Vesuvius's ashes trying to save the life of a dear friend) and continues through the 2016 isolation of the supergene in the thrum flowers of P. vulgaris.
Primrose is the newest addition to the Botanical series from Reaktion Books Ltd. As for the phrase from Hamlet reused by so many-—perhaps most movingly by Oscar Wilde in De Profundis—"the primrose path" is explored both metaphorically and literally in Elizabeth Lawson's finely written book. I leave you, dear reader, your own pleasurable adventures with her through its host of colors and meanings.
Mary Gilliland is an award-winning internationally published poet. She has done multimedia collaborations with musicians, painters, photographers, and sculptors. On the writing faculty of Cornell University's Arts & Sciences College, she also taught writing at Cornell's branch campus in Doha and was a featured poet at the International Al Jazeera Film Festival. "She is not afraid of delight, neither does she shirk the hard tasks of anger, pain, and deep caring," said Mary Oliver about Gilliland's letterpress collection Gathering Fire. In November 2019 Mary is one of 4 writers selected for the inaugural Sandy Bend writers' residency on Sanibel Island