Fern Grower's Manual: Revised and Expanded Edition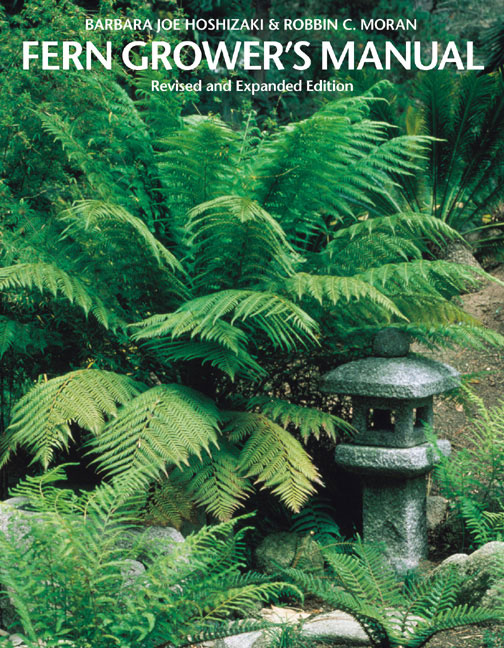 Fern Grower's Manual: Revised and Expanded Edition, Barbara Joe Hoshizaki and Robbin C. Moran, Timber Press (April 20, 2001); 624pps, 50 colored photos, 165 b/w photos, 826 line drawings, softcover; publisher's price: NA; Amazon price: $38.75.
While scrambling up a rocky slope I've often admired a small fern welded onto the rock face or securely tucked into a tight crack. My husband and I have tried to emulate this "phytogeologic" union in some of our own rock garden plantings with limited success. We've decided that the key to success lies in beginning with sporelings rather than divisions of adult plants.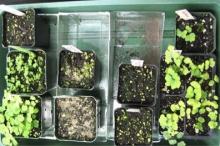 If you want to grow your own charming Asplenium ceterach or Cryptogramma acrostichoides from spores then you'll definitely need the Fern Grower's Manual: Revised and Expanded Edition by Barbara Joe Hoshizaki and Robbin C. Moran. This is a hefty encyclopedic treatment of cultivated ferns covering 700 species from 124 genera in 624 pages. Hoshizaki is a highly regarded expert in ferns and taught botany at Los Angeles City College; Moran is curator of ferns at the New York Botanic Garden.
There is an excellent introductory chapter on fern structure—especially useful are the line drawings of venation (very important in fern identification) and of sori (singular sorus), that illustrate the variation in the clusters of spore cases.
The chapters on "Cultural Needs" and "Soils and Fertilizers" are written in great detail and tailored for raising and caring for ferns from different environments. There's even an extremely helpful chart plotting the light intensity in foot-candles below fluorescent bulbs! And there are also discussions of how to recognize what's wrong with your unhealthy fern and what to do about it.
Those addicted to color photographs are forewarned that there is only one central insert of 50 colored plates...but there are incredibly useful black and white images of fern fronds, scales and accurate drawings of pinnules, sori and venation patterns...all so necessary for species identification. ("It's not easy being green.")
Before retirement Frances Burr was a research botanist in plant genetics. She is a member of the Manhattan Chapter of NARGS and gardens on Long Island.