Botanical Art Techniques: A Comprehensive Guide to Watercolor, Graphite, Colored Pencil, Vellum, Pen and Ink, Egg Tempera, Oils, Printmaking, and More Carol Woodin and Robin A. Jess, editors and The American Society of Botanical Artists, 2020. $40.61 lis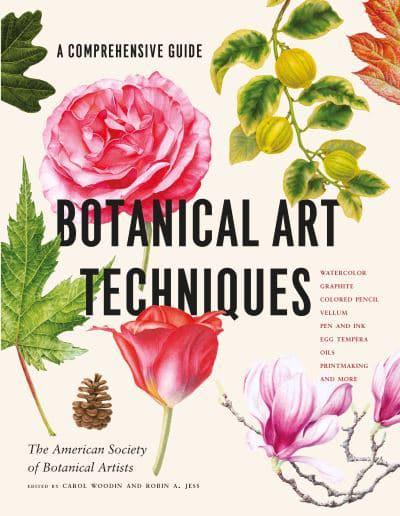 Have you ever thought you'd like to sketch or paint the plants you have in your garden? Maybe you already do so, but would like to improve upon your approach or technique? Well… Botanical Art Techniques is a great practical reference book to have on hand to get you started.
This instructive text leads the reader through working with graphite, pen and ink, colored pencil and watercolor, using various talented botanical artists who demonstrate techniques, approach and theory through illustrations and written instruction. By the time you work your way through this volume you will have a thorough beginning knowledge of various options available to you and tons of inspiration to get you started.
As a botanical illustrator myself, trained at the Morton Arboretum, I really appreciated the sumptuous illustrations throughout. Lara Call Gastinger's Field Journal entries are inspiring. I think that this is something we all could undertake, whatever our skill level, and my New Year's resolution for 2021 is to start such a field journal.
So much of art, and in particular botanical art, is observation. I think Botanical Art Techniques does a really stellar job throughout to remind the artist to observe, record and portray plants correctly. There's an artist in each of us. I hope you'll give it a try. Happy sketching!
A lifetime gardener, Joan Swanberg has practiced her skills in climates as diverse as Chicago and the Marshall Islands. She currently resides at the Mill House, a circa 1797 colonial house in rural Virginia. A member of NARGS since 2008, she looks forwards to the SeedEx every year. Joan is immediate Past President of McIntire Botanical Garden in Charlottesville, VA. An amateur hybridizer, her current project involves Calycanthus.