50 Beautiful Deer-Resistant Plants: The Prettiest Annuals, Perennials, Bulbs and Shrubs that Deer Don't Eat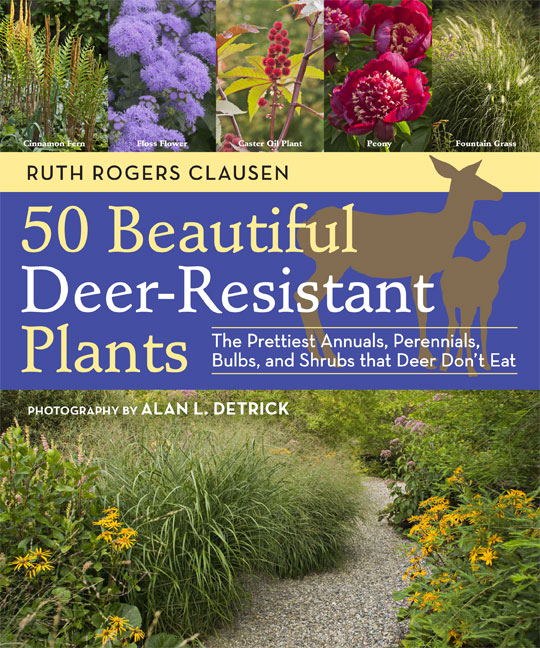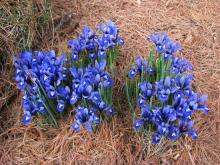 After a dreary winter, spring color finally comes to your garden. Sadly, your species tulips, crocus and Iris reticulata blooms disappear immediately after opening. Soon after, your hostas and trilliums are torn to shreds. The neighborhood deer have struck again. Abundant deer populations, even in urban areas, force gardeners to struggle with destruction on a massive scale. After years of fighting with my neighborhood deer, I had high hopes that this volume would help.
The book is divided into sections by plant type: annuals, perennials, shrubs, ferns, bulbs, herbs and grasses. There is a lengthy introduction that includes ways to identify deer damage and reduce it. The deer resistance rating for many plants is presented in table form. The book is well illustrated and each plant includes a photograph plus size, hardiness and deer resistance ratings. Choice cultivars are mentioned and suggested companion plantings included.
Rock gardens are naturally resistant to deer. Fuzzy, stiff or aromatic leaves are of little interest to hungry critters. Woodland gardens are another story. Only a few of the plants highlighted in this volume—including snow drops, Allium, Origanum and Thymus—are of interest for the rockery. Several deer-resistant woodland plants may be of interest, including ladies mantle, Epimedium, ferns and numerous cultivars of Brunnera.
For a standard gardener, many attractive beds could be designed using plants from this volume. A variety of plant sizes, textures and colors are included, and nearly all will thrive in most US climates, although the author gardens in New York.
I found several sections redundant. All ferns and most herbs are naturally deer resistant, but this wasn't mentioned. Many cultivars mentioned by the book, such as autumn fern and Origanum vulgare'Aureum Crispum', are worth growing. However, some newer and highly rated cultivars of genera such as Thymus and Geranium are not mentioned.
50 Beautiful Deer-Resistant Plants has limited value for the experienced rock gardener. Few plants highlighted by the book are plants for the rockery. Most of the remainder are common annuals and perennials that are widely known to be deer resistant. I already grow a number of them in my perennial borders, including blue mist shrub (Caryopteris), Astilbe and peony. The tips for reducing deer damage are exhaustive and may be of interest. However, this book would be a welcome addition to the bookshelf of a new or inexperienced gardener.
Amanda Haney, an Allegheny Chapter member, lives and gardens on a small urban plot in Pittsburgh, PA.