A hike up Dix Mountain in the Adirondacks (4840 feet and sixth highest in region) from Route 73 is about 14 miles round trip. It takes a puttering 50 year old rock gardener on a mission about eight hours to complete and still see lots of good plants. On the way up: Gentiana andrewsii(?) in an alder swamp and Eupatorium sp. in a marsh.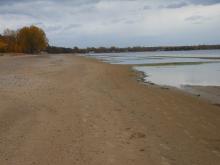 Looking up from the base of a slide on the north face of Dix. A few disoriented hikers actually followed one obsessed plant geek up the slide! I think there are more hikers than ever in the Adirondacks these days. And, an example of sharp deliniation in rock types proving that it's not unatural to put different colored rockeries together in the same garden!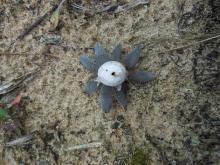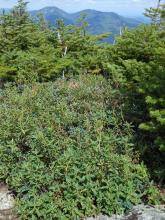 Red spruce in a crevice and, I think, one of the most surprising things on this slide; Drosera rotundifolia in a crevice! There's many more examples of this normally bog dwelling plant scattered about.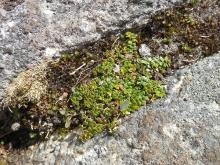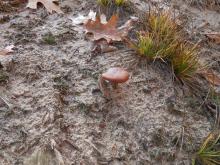 The upper slopes take on characteristic of a boreal rain forest. Here's a near perfect Boletus.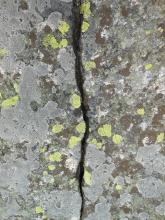 I saw no globally rare species up here. However, there are plants (disjunct) that are at the southwestern limit of their distribution. There's a lot of soil on the summit of Dix so not too much good habitat for alpines as krumholz spruce and fir move in. Evidence suggests that people could be a bit more careful.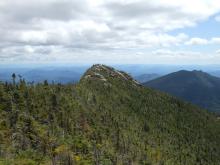 Vaccinium uliginosum in moss, and, at bottom of second photo, one of only a few Empetrum nigrum on Dix.