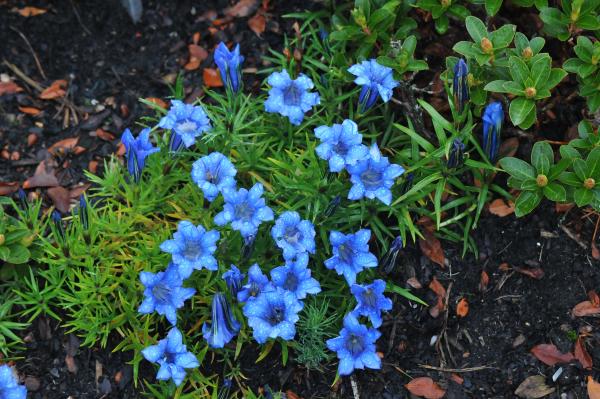 Gentiana sino-ornata
Gentiana sino-ornata
Description and General Information:
This gentian is often called the Chinese gentian, but it just one of several closely-related fall-flowering gentians that occur in China. Gentiana sino-ornata is among the most commonly grown of the fall-blooming gentians. It is native to alpine meadows and open forests of southern and western Sichuan and northwest Yunnan. Its habitat includes open damp alpine meadows and open forests, at elevations of 2800-4400 meters. Plants form a low mat with prostrate stems 15-30 centimeters long. The paired leaves are narrow, about 5 centimeters long. From late summer to early fall, stems end in a solitary 5 centimeter diameter trumpet-shaped flowers of intense blue.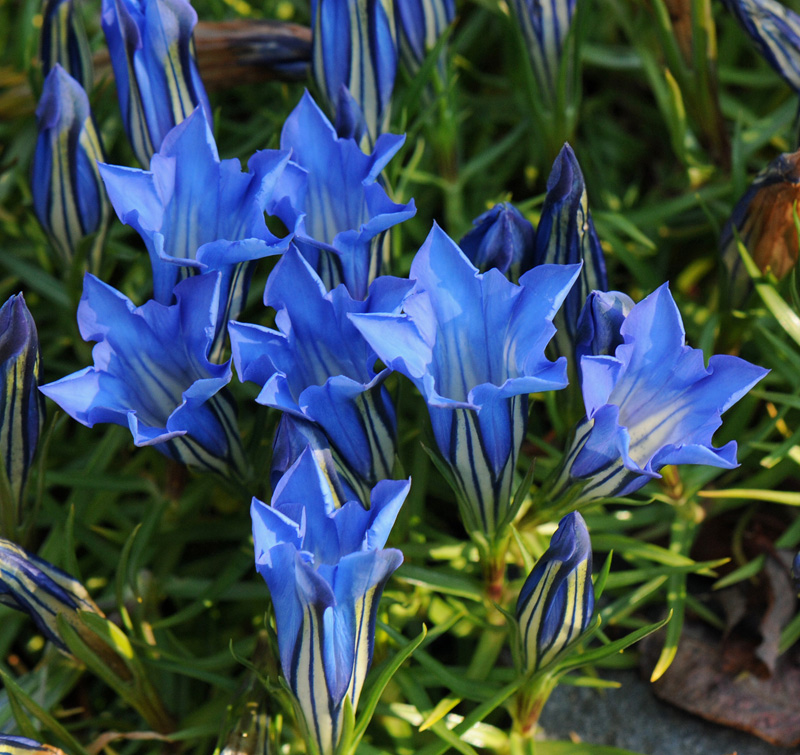 Blooming Season:
In the wild, this species blooms May to October but in cultivation, September to November is more common.
Cultivation:
In the wild, this species of gentian occurs on acidic soil, so in cultivation, avoid alkaline soil. The soil should be well-drained with some organic matter. It will not tolerate any drought nor is it happy with high heat and humidity. Position it in full sun in an airy location. It is rated hardy to zone 5.
Propagation:
This gentian may be propagated by seed or more commonly, by division. Seeds require 8-10 weeks of stratification. Seedlings take several years to reach blooming size hence division is much quicker. Larger plants may be dug in spring and gently teased apart into smaller sections. Sometimes the prostrate stems root as they grow along the soil surface, forming additional plants.