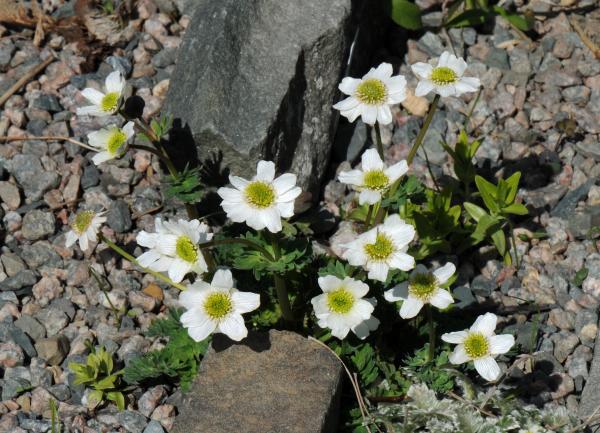 Callianthemum coriandrifolium
Description and General Information:
Plants grow between 10-20 cm high. The fern-like leaves are pinnate and grey-green. Flowers are solitary or sometimes in twos or threes, 2-3 cm wide. Each blossom is composed of nine to thirteen white petals.
This species is native to the Alps, Carpathians and Pyrenees, in grassland and stony slopes at 1800-3000m.
Cultivation:
This species requires full sun and a well-drained but evenly moist soil. They resent transplanting so start with a young plant.
Blooming Period:
April to May
Propagation:
Seeds
Seeds:
Seeds require 6-10 weeks of stratification; seeds have limited viability so it is best to sow fresh seed.
Division:
Not generally practiced as plants resent transplanting.
Cuttings:
N/A