Here is Bolanthus cherlerioides, from seed in 2010, now looking significantly more floriferous than in its youth, with Potentilla divina in the foreground: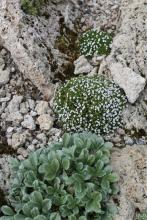 Update on Gonioiimon cf. speciosa (seed collected by Holubec in China, Karlik Shan, Xijiang, and started in 2011):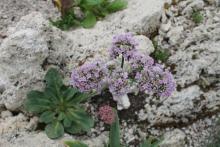 Another update on Salvia aff. caespitosa/S. quezelii? - very large flowers, relative to the plant size:
N.B. I've been informed that this is actually Salvia blepharochleana, a rare Turkish endemic and a protected species.
.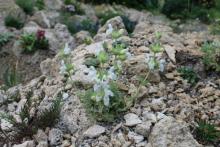 Cyananthus macrocalyx: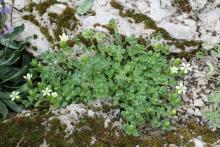 First flowers on Sideritis phlomoides, started from seed in 2011; seed collected by M. Pavelka at 2000m, Dedegol,Turkey: