My garden has two plants labeled Satureja montana ssp. illyrica, from two different sources. They don't even look like the same species, though both are clearly in the mint family.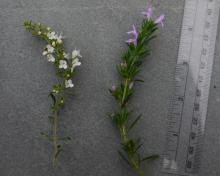 One is white-flowered plant from Well-sweep Farm. It looks just like my straight species of S. montana, except for two things. First, it has a prostrate habit with twisting stems. Second, it is deciduous for me (zone 7). Because of the similarity to plain S. montana, I'm reasonably sure this is S. montana, but is it ssp. illyrica?
The other plant is a pink-flowered plant from Wild Ginger farm. The flowers are larger, the leaves are only mildly scented, and the habit is more upright.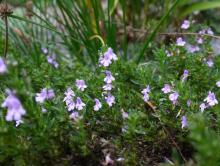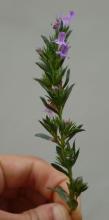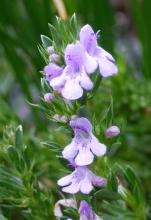 When I search the web for photos of S. montana ssp. illyrica, I find some that look like the white-flowered plant, some that look like the pink-flowered plant, and some that look like neither.
Any thoughts on this?