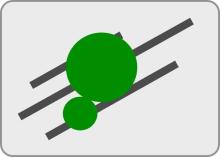 Date:
Sunday October 26, 2014 -

10:00 am

to

2:30 pm
Location:
Ross Hall, New York Botanical Garden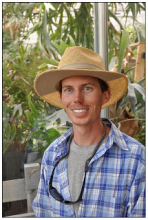 Mike Kintgen of the Denver Botanic Gardens will give two talks: "Rocky Mountain Alpines" and "Rock Gardens of Europe" 
There will be plant vendors, an auction, a raffle and a display of plants. The show will be open entry and plants should conform to one of four classes: 1) Rock Garden Plant in Bloom, 2) Bulb in Bloom, 3) Foliage Plant and 4) Trough. The classes will not be formally judged, but attendees can rate the plants in each class individually, and a popular favorite will be identified in each category.
Michael Hagen, Curator of the Native Plant Garden and the Rock Garden, will offer guided tours of the rock garden during the lunch break.
Logistics:
Admission and parking is free for attendees. Use the Mosholu Parkway entrance, to the west of the main entrance; parking is on the left. Just tell the guard at the gate that you will be attending the rock garden meeting. The lot there is adjacent to the entrance of Ross Hall, where the meeting will be held. The garden is asking for a count of how many people expect to attend, so please let Steve Whitesell know by October 15th if you plan to attend so that information can be forwarded to NYBG.
Please bring lunch or purchase it at the Garden Café, across from the Enid Haupt Conservatory or the new Pine Tree Cafe in the Leon Levy Visitor's Center.
Plant Vendors:
Lori Chips (Oliver Nursery)
Bill Perrin
Don Dembowski