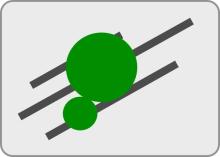 Date:
Monday November 16, 2015 - 6:00 pm
Ruth Clausen will Speak on "Appropriate and Essential Perennials for Rock Gardens".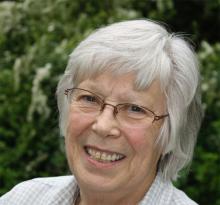 We all know that rock gardens are more than just a collection of plants placed among rocks. In order for this specialized type of garden to be successful, the plants are not necessarily alpines, but must be in scale with the surroundings. They are predominantly perennial, woodies or herbaceous, often with small bulbs and some annuals seeding in.  This illustrated talk highlights some of the most fitting herbaceous perennials to furnish rock gardens, small and large.
Ruth was trained in horticulture in the UK and has now been in the industry for more then 50 years. She has written several gardening books and lectured widely; in 1989 Perennials for American Gardens  (co-authored by Nicolas H. Ekstrom) was published by Random House, and received the GWA Gold Award; Hearst Books published Dreamscaping in 2003. Her book about successful gardening in deer country: 50 Beautiful Deer-Resistant Plants from Timber Press was published in spring 2011 and is in its fifth printing. Essential Perennials, co-authored with Thomas Christopher, was released in January 2015. Ruth was Horticulture Editor for Country Living Gardener for more than 7 years.