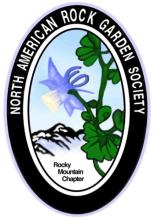 Date:
Friday April 17, 2015 - 5:00 pm

to

Saturday April 18, 2015 - 3:00 pm
Location: Denver Botanic Gardens 1007 York Street Denver, CO 80206
Date:  The sale is open to the public on Saturday, April 18 from 9:00 am - 3:00 pm.
            Members Only: Friday, April 17th 5-8pm. Memberships may be purchased on Friday for access. 
Entrance: Included in Denver Botanic Garden gate fee.
The Annual Spring Plant Sale will feature rare, unique and unusual plants often only available to the public during this show. 
We are excited to provide free educational talks and advice on topics such as soils, trough gardens, and water wise gardening.
Many of the plants sold at the Spring Sale are suited for rock, fairy and trough gardens.  This is a great opportunity to speak to expert growers and knowledgeable retailers one on one. 
This year's highlights include:
The rarest, most unusual and unique plants available to the Colorado public
Photo Contest
Book Sale & Trough Show
Children's Corner
The region's foremost alpine growers and wholesalers 
Mini Courses: Whether you're a beginner or seasoned gardener, there's always new to learn!
Plant Raffle
Even more inspiration for trough gardens, fairy gardens and yards
A children's corner will provide an interactive learning gardening experience and a chance to plant easy-care hen and chicks. Ask questions, find inspiration, and enjoy a wonderful day at the Denver Botanic Gardens.
If you are interested in becoming a vendor, please contact Kenton Seth at (970) 623-6300
For event or media information, please call Lucie at (303) 916-5357 or visit www.rmcnargs.org