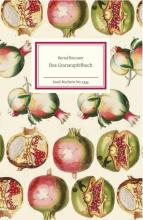 Date:
Monday November 13, 2017 - 6:00 pm
Location:
NYBG Midtown Educational Center
Room A
20 W 44th Street
New York, NY
Bernd Brunner, author of Das Granatapfelbuch (Insel Verlag) spring 2018, will present the pomegranate including its use and cultural history. This is a foretaste of the upcoming English-language edition of his book. On October 24, 2017 Birdmania: A Remarkable Passion for Birds (Greystone Books), an English-language edition of his highly-acclaimed 2015 book, will be available. Bernd lives in Istanbul and Berlin.