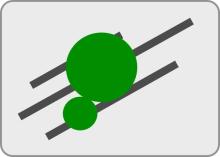 Date:
Monday January 25, 2016 - 6:00 pm
Location:
New York Botanical Garden's Midtown Education Center
20 W. 44th Street
Room D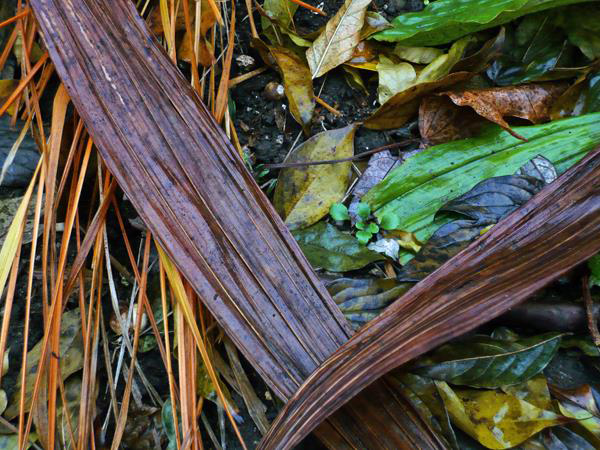 Blettila striata
[photo: L. Horwitz]
Lola Horwitz writes, An e-mail conversation between Tom Stuart and me in the fall several years ago has inspired me to prepare this slide show.  I had sent him an image of Bletilla striata's fall leave - taking.  He wrote back "Senescent Bletilla draws my attention, but I had not thought of as ornamental.  You have opened my eyes."  I so liked the word senescent that I morphed 'senescent Bletilla ' into 'senescent beauty' and started collecting images of plants that have a striking and/or beautiful change of color. I realized that the dying - down process or leave - taking can be one of the best attributes of some plants. My large kitchen window located above the sink allows me many moments of gazing at the garden in all seasons. When yellow, copper orange, red, and brown start appearing in September I am very happy that color will be part of my scenery for many weeks to come. Flower color is of a different density and certainly shorter duration, so I urge gardeners to consider what their plants will look like all fall since we are blessed with a long season of very tolerable weather. I also advocate what you already know: get up close to all parts of your plants, including stems and leaf litter, as you contemplate your own garden's senescent beauty.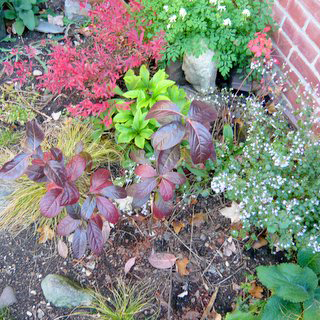 Senescent Beauty
[photo: L. Horwitz]