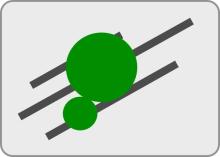 Date:
Monday April 25, 2016 - 6:00 pm
Location:
New York Botanical Garden's Midtown Education Center,
20 W. 44th Street, Room D - Quince,
New York, NY 10036,
Between 5th and 6th Avenues
Ernie earned a BS and Ph.D in horticulture from Cornell University. He first visited South Africa in 1984 and was immediately smitten with the flora. As a result, he decided to go back and earn a doctorate. His thesis was on tissue culture and interspecific hybridization of geophytic (tuberous) pelargoniums. As Desert Plant Curator at the NYBG from 1991 to 1996, he collected plants and seeds in South Africa in 1991 and 1993 for their collections. He introduced a number of South African species into horticulture in the US; and although he returned to high school science teaching in 1996 (and now teaches in Chappaqua), he has maintained an active interest in South African flora. He has a large garden at Horace Greeley HS which includes South African species, among many others. In 2012 he purchased a home in Briarcliff Manor where he is developing all the land on the property into gardens, including one garden devoted to African plants. He has a blog "A Not So Simple Garden" https:geraniosgarden.blogspot.com and is a member of many facebook plant groups, including several that discuss South African plants.
See Ernie's blog: A Not So Simple Garden