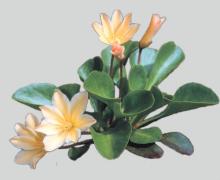 Date:
Thursday April 10, 2014 - 7:30 pm
Location:
Northwest Horticultural Society Hall
Center for Urban Horticulture, U of W
3501 NE 41st Street, Seattle WA
7:00  Refreshments
7:30  Program and Meeting
Donna Wylie, Ron Ratko and Claire Cockroft: 
Eastside Treasures:   The Wenatchee Mountains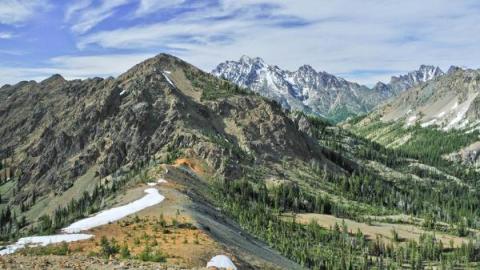 Donna, Ron and Claire will take us on an exploration of the Wenatchee Mountains, an eastern spur of the Cascade Range.  This is a geologically complex area of sandstones, gneiss, basalts, serpentinite and granites, which results in abrupt changes in flora at boundaries in rock type.  The serpentine soils are home to serpentine endemics such as Polystichum lemmonii and Claytonia megarhiza var. nivalis.  Other eastside treasures include Lewisia, Penstemon, Phlox, Erigeron, Viola, Eriogonum and Balsamorhiza.
Claire, Donna and Ron, along with Kitty and Phil Pearson, explored this region in May and June, photographing the wildflowers.  They will take us to various sites for finding treasures on the "dry side of the mountains", starting from the southern Wenatchee Mountains, working north.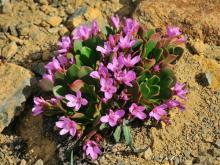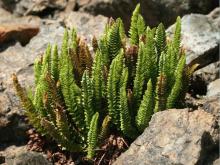 Claytonia megarhiza var. nivalis, Polystichum lemmonii   @Phil Pearson