Date:
Monday November 18, 2013 - 6:00 pm
Location:
Horticultural Society of New York
148 West 37th Street, 13th Floor
New York NY 10018
between Broadway and Seventh Avenue.
Andy Brand will speak on "Cool and Unusual Plants for the Rock Garden"
Over the past 29 years Broken Arrow Nursery has become one of the country's leading specialty plant nurseries. In this presentation Andy will share an interesting assortment of cool and unusual plants for the rock garden. Both woody plants and perennials will be discussed. Plants to be highlighted include Japanese maples, dwarf conifers, plants with cool colored foliage, and those with interesting growth habits. Andy hopes to bring a few plants to sell after the presentation.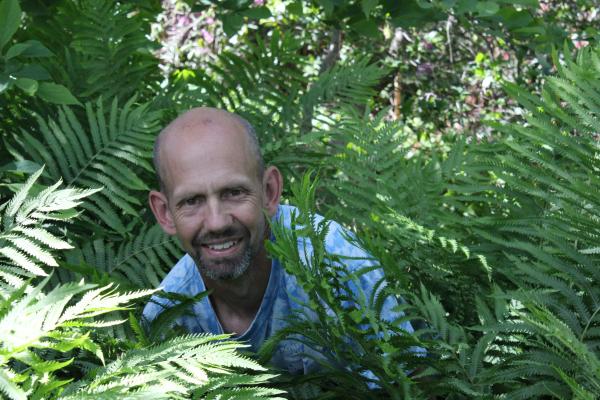 Andy has been involved in agriculture his entire life. After graduating from UConn with a BS in Environmental Horticulture and an MS in Plant Science, Andy spent two years operating a plant tissue culture lab at the Plant Group in North Franklin. For the past 23 years he has been employed at Broken Arrow Nursery in Hamden where he is currently the nursery manager.  Andy is a past President of the Connecticut Nursery and Landscape Association and received the Distinguished Alumni Award from the UConn College of Agriculture and Natural Resources Alumni Association. He has put his interest in native plants to use as a volunteer for the New England Plant Conservation Program where he helps monitor historical sites of endangered native plants.
Besides his love for plants, Andy is an avid naturalist. He is a cofounder and past President of the Connecticut Butterfly Association as well as a long-standing member of the New Haven Bird Club. In Hamden, he works hard to protect the town's open space and natural resources as a member of the Hamden Land Conservation Trust and the Inland Wetlands Commission. Andy has spoken to many groups throughout the northeast on a range of topics including native plants, new and unusual ornamentals, butterfly gardening, and how to attract more wildlife to your yard.