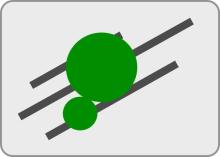 Date:
Monday November 17, 2014 - 6:00 pm
Andrea Filippone will speak on  "Ins/Outs of Boxwood in a Sustainable Landscape"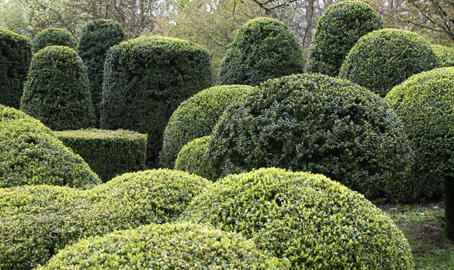 Boxwood Cultivars at AJF Nursery
In this lecture Ms Filippone will be talking about the proper cultural practice of maintaining Boxwood, utilizing as examples her extensive experience of collection in the wild, as well as growing and research of many different cultivars at her nursery. She raises and manages these plants solely through organic practice completely avoiding the use of toxic chemical pesticides and synthetic high nitrogen fertilizers, instead encouraging the nutrient cycling of the natural eco system. This cultural practice will be key in focusing on disease issues such as the recent spread of Cylindrocladium pseudonaviculatum commonly known as boxwood blight.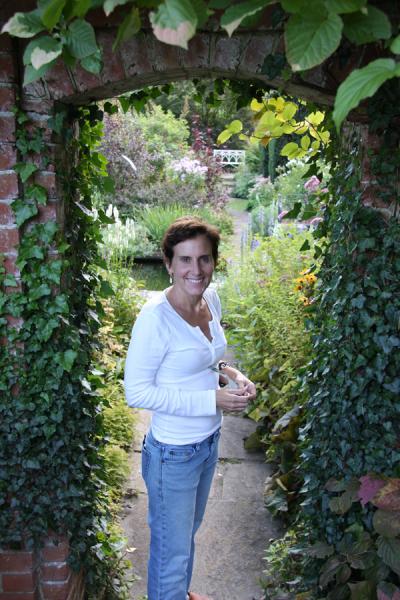 Andrea J. Filippone is Landscape Designer/Partner for F2 Environmental Design, bringing together the finest elements of design with ecologically sound scientific practice. Ms Filippone, a Watson Fellow, and a former instructor at the Harvard University Graduate School of Design, has spent most of her career working in architecture and interior design. In the past ten years she has started a boxwood nursery and now spends most of her time defining structure and space in the outdoor environment. Her dedication to environmentally sound practice is evidenced by her offices which include the five acre nursery containing more than 50 buxus cultivars, including a closed loop composting system, and glass greenhouses powered by solar voltaic and thermal panels …… yes this can all be done in an aesthetically pleasing way.
Ms. Filippone is a specialist in classic garden design in the European tradition, having designed and installed numerous projects in the Northeast. Her work has been featured in The New York Times, Elle Décor, AD Germany, House and Garden, Organic Gardening and New Jersey Life.  http://www.ajfdesign.com/press.html
Our Boxwood Nursery grew out of a passion for boxwood and the need for a source of plants that are free of disease. The latest influx of the boxwood blight, Cylindrocladium buxicola, emphasizes the need for a shift in cultural practices as boxwood managed organically. With proper soil management, the use of cultivars specifically chosen for the site, and the absence of chemical fertilizers and pesticides the plants will thrive in their new location for years to come.