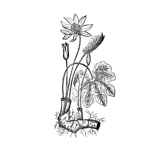 In years without a global pandemic, the Watnong Chapter meets five times each year at the Haggerty Education Center of the Frelinghuysen Arboretum, 353 East Hanover Avenue, Morristown, New Jersey 07960. Meetings are free and open to the public. We also sponsor an Annual Plant Sale at The Leonard J. Buck Garden in Far Hills, New Jersey, garden visits, and a summer picnic.
      As of May 2021, it remains uncertain when the Haggerty Education Center will reopen. We have moved our meetings to an on-line Zoom platform, and our lectures for September, October, and November will take place virtually. All active members will be sent the link a few days before the scheduled meeting. 
Our summer 2021 activities are exclusively for current members of the Watnong chapter:
Garden Tours, Saturday, May 22, 2021:
     Janet Schulz, 16 Colonial Drive, Wyckoff, NJ 07481, open from 10 a.m. to 4 p.m.
     Noel Schulz, 108 Lincoln Place, Waldwick, NJ 07463,open from 1 p.m. to 4 p.m.
      Please follow current CDC guidelines regarding masks and distancing.  Heavy rain will cancel this event.
Garden Tour and Plant Sale, Saturday, August 21, rain date Sunday, August 22, at the home of Debby Zweig, 85 East Shawnee Trail, Wharton NJ, 07885 on Saturday, August 21, 2021 2 p.m. - 4 p.m. (rain date August 22, 2021 2 p.m. - 4 p.m.) If needed, the rain date will be announced via email. 
     The sale will have three sections: surplus seeds from the NARGS seed exchange will be available free to members; member grown plants, priced $1 - $5, with a few special plants sold to the highest bidder in a silent auction, and lightly used garden books, priced at $2.  We will follow current CDC guidelines regarding masks and distancing.
                             Please see our current newsletter for more details, and information on how to join us.