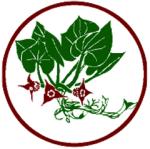 About the OVRGHS:
The OVRGHS was first formed in November 1992. This dynamic club consists of some of the keenest gardeners, alpine and native plant lovers and budding 'rock nuts' in the Eastern Ontario and Western Quebec area. Meetings are held on the second Saturday of the month from September through April. Featured are interesting presentations by local, national and international speakers. Guests are always welcome.
Members receive bi-monthly newsletters during the membership year, participate in a seed exchange and plant sales. The club is very active with garden tours, field trips, workshops and demonstrations. The OVRGHS maintains a library largely composed of periodicals published by twelve of the world's leading Alpine Garden Societies.
The OVRGHS aims and objectives to operate, without profit, are as follows:
To promote and enhance the study of alpine, saxtile and low-growing perennials and to encourage the study and cultivation of wildflowers that grow well among rocks, whether such plants originate above the tree line or at lower elevations.
To provide opportunities for both beginners and experts to expand their knowledge of plant cultivation and propagation and of construction, maintenance and design of special interest gardens (woodland gardens, bog gardens, raised beds, planted walls, container gardens and alpine berms), through its publications, meetings and garden visits.
To encourage the growing of different plants by its own members through participation in plant sales, arranging a Society seed exchange, and participation in the distribution to members of seeds that the Society receives from NARGS and other rock and alpine plant societies.
To promote the exchange of ideas and participate in activities with other societies which hold similar objectives. To encourage and support the planting and care of rock gardens in botanical and other public gardens.
To help with the development of libraries and educational material pertaining to rock gardens and their plants.