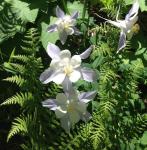 VIRTUAL ANNUAL MEETING
Monday, March 15 at 6 PM
Speaker:
Matt Mattus
Botanizing in the Himalaya – Yunnan, Shangri-La and the Borderlands of Tibet
Annual Meeting of Manhattan Chapter of the North American Rock Garden Society will be held via Zoom on Monday, March 15
Election of the Board of Directors for 2021 will take place at that time. 
The following slate is running for election: Susan Steinbrock, Judi Dumont, Michael Riley, Nancy Crumley, Lola Horwitz.
NYBG Midtown is currently closed.