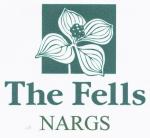 Local Chapter Meetings
The Fells is located on the eastern shore of Lake Sunapee at 456 Route 103A in Newbury, NH. Chapter membership dues are $6.per year but free to The Fells garden volunteers. Make checks payable to Fells NARGS, include e-mail address and other contact information, and mail to treasurer Isa Rex, 11 Ridge Rd New London, NH 03257 or bring with you when attending a meeting.
 NARGS speaker  Ian Young presented a talk "NATURE - THE GARDENERS TUTOR"  on  October 15 to an enthusiastic and very knowledgeable audience.  Editor Martha Nayor's review in our Chapter newsletter highlights many of the topics Ian discussed.
Our "winter meeting" will be held December 4, 2013 at the Tracy Memorial Library, 304 Main St,  New London, NH 03257 at 10:00 a.m.  Lisa Palmer and Marianne Kuchel traveled to the Second International Czech Rock Garden Conference in May 2013. They took many pictures and toured impressive gardens, and on their return prepared a wonderful program for us..  Lisa said, "The Czech style of rock gardening is pure inspired genius and I cannot wait to share the glory."  For more information or to reserve your seat, please e-mail thelmakh@gmail.com giving your name, e-mail address and phone number. There is no charge.  We welcome new chapter members. 
Wednesday, May 21, 2014, our spring meeting will be a visit to the gardens of Mary Liz Lewis in Dublin, NH and Michael Gordon (recently featured in a Horticulture Magazine article) in Peterborough.  Details are not finalized, but we expect to meet in Peterborough from 2:00-3:00 and in Dublin from 3:00 to 4:00.