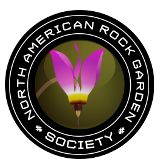 If you have ever spent time at the Denver Botanic Gardens clambering over the rock garden with curator Panayoti Kelaidis, you have an appreciation and understanding of one man's passion for rock gardening. DBG's rocky outcrops are laden with at least 4,000 plant species, each "cuter than a bug's ear," Panayoti will tell you. At the DBG, I have been hard-pressed to keep up with Panayoti, who can recite the provenance of each plant while he glissades among the ledges.
However, Panayoti's infectious obsession for rock and alpine plants in Colorado is not unique. The love for this special type of gardening is enjoyed by North American Rock Garden Society members all over the United States and Canada, and indeed around the world. The DBG is but one example of numerous public and private gardens displaying rock and alpine plants.
Rock gardening may be practiced by gardeners of all ages. The age range of members in the Piedmont Chapter of NARGS, to which I belong, has been 23 to 90 (I was somewhere in the middle). My own introduction to NARGS was a Winter Study Weekend in North Carolina where I marveled at the images of bulbs and hellebores shown by Brian Mathew, witnessed trough planting demonstrations, and became simultaneously amused and mesmerized as Harland Hand rolled around on the floor among pieces of colored construction paper explaining how to "see" plant combinations in the garden using his simple method. I still have give-away plants from that meeting in my own garden: Chamaecyparis obtusa 'Nana' (the dwarf Hinoki cypress) and Cyclamen coum with deep-magenta flowers, which I can view from my library window each winter.
I soon learned there are NARGS winter study weekends and annual meetings with field trips that invite you to see woodland spring flora in Pennsylvania or summer alpines in Washington, Alberta, and Alaska - some in full bloom mere inches from a snowfield. Members open their gardens during these NARGS meetings. Brian Bixley's Victorian farmhouse garden in rural Ontario provided one memorable trip among the gardens I have visited. NARGS members also find inspiration from trips to see native plants in their natural habitat. Local chapters frequently include such rambles for their members. The Ruby Mountains (Nevada), Chugach Mountains (Alaska), and Wallowas (Oregon) have been featured on NARGS-sponsored special expeditions.
I have discovered that there is much diversity in gardening styles and plant interests among the society's members across North America, whose domain reaches from Alaska through the Canadian provinces to the U.S. Southeast, and from the Northeast to the Pacific Coast. Due to regional differences in climate, rainfall, and temperature, gardeners have to adapt. Therefore, Verna Pratt in Alaska does not garden the same way that Nancy Goodwin does in North Carolina. Todd Boland in Newfoundland may not fully appreciate the gardening challenges that Marion Jarvie faces in Ontario. Larry Thomas's admirable eleventh-floor balcony garden in New York City is far in space and concept from the rock garden at the University of British Columbia in Vancouver. Under normal conditions without amended soil or raised beds, I have learned that dryland steppe plants of the Colorado inter-mountain basin won't last a minute in the warm nights, high humidity, and the summer heat of Delaware or Maryland. However, with a better understanding of the plants' requirements, such as drainage, soil type, the right amount of shade, and a bit of a green thumb, gardeners have found that many species will tolerate geographical dislocation. And we don't give up if we fail the first time. Tony Avent, of Plant Delights Nursery, in North Carolina, says "I consider every plant hardy until I have killed it myself . . . at least three times."
NARGS members freely interchange the terms "alpine plants" and "rock garden plants," though we are sensible enough to know that not all plants used in a rock garden are from above the timberline. Nor do we always agree on what constitutes a rock garden or how to define it. Past NARGS president Sandra Ladendorf in California has written that "there is no right way to rock garden. But whether you raise alpines in a small trough, a rock wall, a raised bed, on a large mound, in an alpine meadow, or a natural rock formation, the key word is 'drainage'." Baldassare Mineo of Siskiyou Rare Plant Nursery in Oregon, says that a rock garden plant is simply "any plant that looks good in a rock garden." That definition is good enough for me.
So what do North American rock and alpine gardeners grow in their gardens? Jane McGary in Oregon, notes that "Rock garden plants comprise both evergreen and herbaceous perennials and shrubs, and bulbous plants; a few annuals or biennials may be admitted, such as alpine poppies. In addition to flowering plants, rock gardens may include dwarf conifers, small ferns, and small-scale, non-spreading ornamental grasses." For the neophyte or would-be rock gardener, placing native plants in scale among local rock is often the first, tentative beginning of "rock gardening fever." The late William Lanier Hunt, one of NARGS's early regional vice presidents, told of "demonstrating" a rock garden by carting rocks, soil, and 100-pound blocks of ice into a church basement in Chapel Hill, North Carolina, and planting native orchids, Sphagnum, Chrysogonum, Asarum, Antennaria, Phlox , and other perennials. It was mid-July in the late 1930s, without air conditioning, and crowds poured into the cool room to see "rock gardening coming to the South."
There are many styles of rock gardening by NARGS members. Pam Harper, a NARGS member who gardens in coastal Virginia, has pointed out that the great woodland forests of North American have provided a backdrop for "a distinctive American style [of rock gardening] that has evolved naturally in regions of rocky woods rich in wildflowers." Tom Stuart of New York, says that "what North America has contributed more than methods is in the extension of plant materials. Beyond our natives, specifically the Cactaceae are used even more rarely in Europe than here . . . and mosses are more evident here, too." You will appreciate Tom's comment if you visit John Spain's garden in Connecticut, where you see winter-hardy cactus, native to the Canadian plains and the American Rocky Mountains. NARGS members may develop specialist gardens for interest in a specific genus (such as penstemons) or in bulbs (such as crocus). Many rock gardeners grow plants from seed, planting dozens--even hundreds--of pots each year.
North American rock gardens may be developed on small city lots or larger plots, particularly if we have plenty of land to tinker with. NARGS gardeners manipulate their sites to make their rock and alpine plants grow, often borrowing techniques such as raised beds from the rich heritage of British rock gardening, or crevice and scree designs from excellent Czech gardeners. From these styles have evolved raised dry sand beds in regions where rainfall is plentiful. This method, espoused most recently by Norman Deno and promoted by Mike Slater and others, improves soil aeration and drainage and reduces rot, thereby allowing plants from the American West and other dry regions of the world to be satisfactorily grown in Pennsylvania, for example, a state with hot, humid summers and nighttime temperatures so high that a plant uses up its stored food reserves for respiration rather than growth and reproduction. A rock gardener can have a lot of fun with tiny plants grown in simple troughs and pots or even in ordinary containers gotten from the nursery.
As I have continued to learn about rock gardening, I have found that the plants we admire and love are grown in a variety of substrates - the gardener ceaselessly striving for perfect drainage and to create a lean soil some plants prefer. Troughs, crevices, tufa, and raised beds become the accommodation for miffy plants. Buns, cushions and other compact plants are tucked and jammed among rocks, on slopes, and berms.
Local climate provides constraint, whether it's a wet winter and dry summer as in the Pacific Northwest and British Columbia, or a relatively dry winter and wet summer in the Middle Atlantic and southeastern U.S. states. There are also unexpected weather conditions such as ice storms, hurricanes, winds and exceptional rains from El Niño to bring disorder to the garden. I remember a summer day on a visit arranged by Sheila Paulson to admire a collection of praiseworthy trough gardens in Alberta, when suddenly the plants and I were pelted by considerable-sized hail. I had an umbrella, but the poor rock plants did not.
Rock gardeners are sometimes so impatient for winter to end that they construct cold frames and alpine houses, which extend the growing season and give us blossoms during winter days when fingers itch to go outside. We content ourselves till the frost has gone by reading catalogs from such indomitable seed collectors as Sally Walker, scan the NARGS annual seed list, or wait for Alpines Mont Echo, Arrowhead Alpines, Siskiyou Rare Plant Nursery, or Wrightman Alpines --a few of the many outstanding nurseries--to post their new plant lists on the Internet.
Panayoti Kelaidis has reminded me that rock gardening is a vibrant, international community of plant enthusiasts who share not only a complex and fascinating art, but also great bonds of friendship. "It fosters enthusiasm and excellence and honors biodiversity and human diversity: a tall order indeed!" Elizabeth Lawrence wrote that "the cultivation of rock plants is the highest form of the art of gardening, and rock gardeners are essentially individualists, each with his specialty, his own dear delight." Welcome to NARGS and to the delight of rock and alpine gardening.
[Bobby J. Ward lives and gardens in Raleigh, North Carolina.]