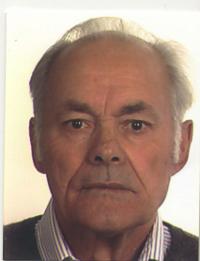 Dieter Zschummel, a retired chemist, has been interested in plants for the rock garden since the 60's.  With his wife Rosi he has been exploring mountain habitats yearly since 1967. Dieter lives in Wallendorf, a small village not far from Leipzig. Situated in east Germany it wasn´t possible to go to mountains behind the Iron Curtain so his targets were the High Tatras, the entire Carpathians in Roumania, the High Balkan, Rhodopes, Rila and Pirin in Bulgaria and the Caucasus. After 1990 he and his wife explored mountains outside of Europe touring the Rockies in the 90s, becoming a member of the ARGS/NARGS after his first visit to Colorado, Wyoming and Montana in 1993. From 1997 to 2012 they enjoyed seven trips to Iran and ten to China often traveling with Jef Lemmens who recommended Deiter.
In the garden Dieter, grows all kinds of alpines, bulbs and woodland plants. He favors cushion plants, especially the Androsace and Dionysia. Dieter has a special interest in propagation allowing him to keep these plants in cultivation in an unfavorable climate.
Topics:
Plant Exploration in Iran
"In the Land of Dionysia and Imperial Crown"
One Year in our Garden in the Middle of Germany
Androsace in the Wild and in the Garden
Emphasis on Androsace in China.
Plant Exploration in Yunnan and Sichuan
In Search of Flowers in Tibet